Clash raises between Kurdish-Iranian Peshmerga and border forces.
A group of Peshmerga from the Democratic party of Iranian Kurdistan, who were inside Iran on Saturday, faced a deadly clash with the regime's border forces who have surrounded the group early morning, sources told Avatoday.
The Iranian forces has surrounded a group of Kurdish Peshmerga today morning around the Chvar Chra military base, "an inside source confirmed to Avatoday on condition of anonymity.
According to the source the two sides were in heavy clash for hours around the Kurdish border town of Sheno.
Avatoday has contacted the Kurdish party's officials who are based in Iraqi Kurdistan. According to the party's officials the clash was deadly and the primary report said that the Kurdish Peshmerga forces killed 9 Iranian soldiers and wounded 17 others.
Avatoday cannot independently confirm the number of death and wounded forces.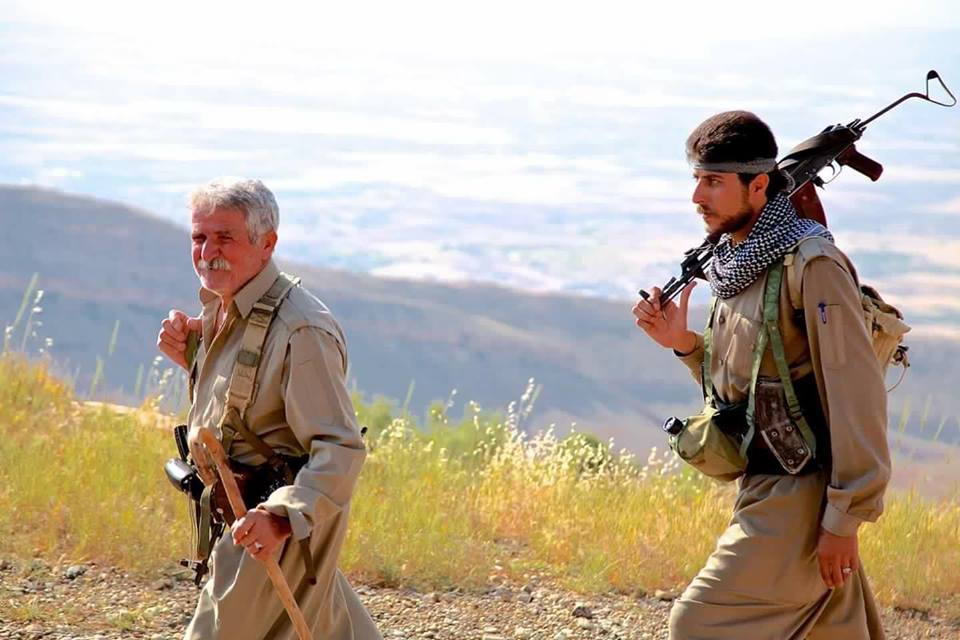 "First there was a report saying we (the Democratic Party) also lost three Peshmerga during the clash, but later they said we have no martyrs. We can't confirm the information right now," a party's official explained.
The democratic party of Iranian Kurdistan has restarted its military activities inside the Iranian Kurdistan since Iran has killed a number of its members in the Kurdish region of Iraq, where the Kurdish Iranian opposition parties have been in exile for decades.
In the recent years, Iran has also increased its pressure on Kurdish opposition parties through its Iraqi-Kurdish ally, the Patriotic Union of Kurdistan (PUK).
https://www.avatoday.net/node/297